Thomas F. Rhodes
Thomas "Tom" F. Rhodes (Of Counsel) is an attorney at Pacin Levine, P.A. With over a decade of experience, Tom offers aggressive representation to medical providers and individuals facing unjust claim denials. He remains dedicated to fighting for every dollar his clients deserve.
Tom has successfully litigated and resolved thousands of cases, ranging from insurance underpayments, collision claims, auto accident claim denials, and general coverage denials. He takes pride in effectively parsing complex insurance contract language to maximize coverage and overturn claim denials for his clients.
A focused and attentive leader, Tom oversees a team of several attorneys and staff working towards a common goal of maximizing recovery for individuals and medical providers against insurance companies.
He earned his bachelor's degree from the University of Florida in 2006 and his Juris Doctor from Florida International University College of Law in 2010. After law school, Tom worked as an Associate Attorney with the Law Office of Felipe E. Diez, P.A., for four years. He litigated hundreds of personal injury protection and first-party insurance coverage disputes on behalf of insurance carriers during that time.
After becoming disheartened by how insurance companies treated their insureds — routinely denying, delaying, and underpaying insurance claims — Tom decided to start representing individuals and medical providers against insurance companies using the experience and knowledge he gained while defending them.
On the personal front, Tom is happily married and enjoying all that comes with fatherhood in raising his son, Thomas Francis Rhodes V. He is a huge Miami Dolphins and Florida Gators football fan who enjoys spending time with family, including his Hurricane Irma rescue dog, Molly.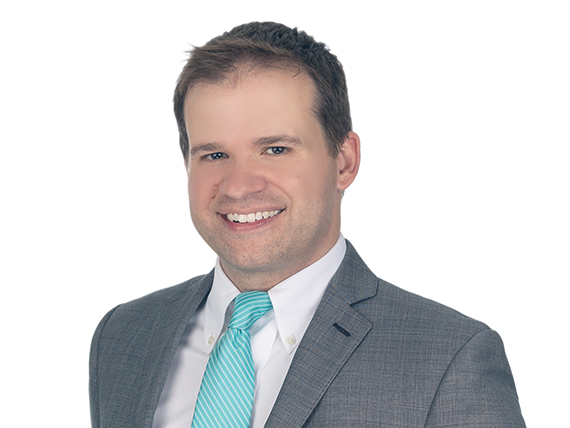 Thomas F. Rhodes
Of Counsel