Ana L. Guerra
Ana L. Guerra, Esq. is an Associate Attorney at Pacin Levine, P.A., who zealously represents individuals who have been injured as a result of automobile accidents, slip and falls, and premises liability.
Ana was born in Cuba but has lived in Miami, Florida for the majority of her life. She earned her undergraduate degree in political science and international relations from Florida International University. She received her J.D. from St. Thomas School of Law, graduating cum laude in the top 15% of her class. During law school, she interned for the honorable Judge Diane W. Ward in the Eleventh Judicial Circuit of Florida, Civil Division. She also worked as a law clerk for several different law firms in addition to her involvement in extracurricular organizations such as the Cuban-American Student Bar Association. Upon obtaining admission to the Florida Bar, Ana began working for a real estate firm where she gained extensive court experience and valuable attorney/client relationships.
When not working on a successful outcome to her cases, she enjoys going out to dinner and spending time with her family and four dogs.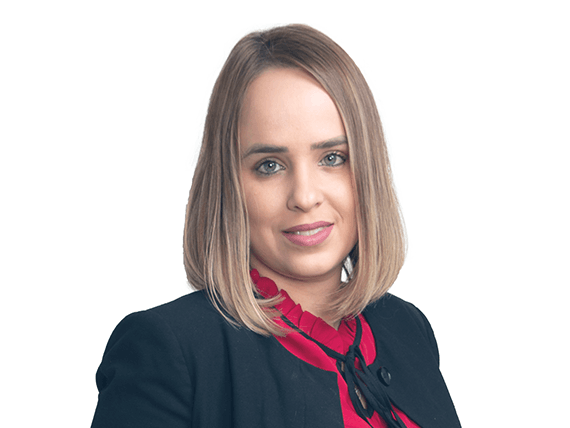 Ana L. Guerra
Associate Attorney